La Biblioteca Deserta – 23 (Flowers Or Razorwire remix)
Tags: 23, Dirockato Festival, Faro Records, Flowers or Razorwire, la biblioteca deserta, Monopoli, streaming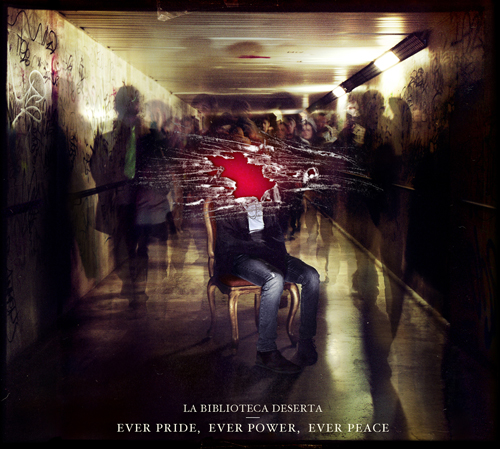 A distanza di pochi mesi dall'uscita del nuovo album "Ever pride, ever power, ever peace" è in arrivo le prima collaborazione per il nuovo progetto discografico de La Biblioteca Deserta. Il brano che offre lo spunto è 23, che è stato remixato per l'occasione da una vecchia conoscenza di DLSO, quel Flowers Of Razorwiredi cui tante volte abbiamo parlato.
Per chi è in zona, c'è anche la possibilità di vederli sul palco il 6 di Agosto in concomitanza con il Dirockato Festival a Monopoli, nell'evento meno estivo della rassegna con Eels on Heels—band in cui suona Thom aka Flowers or Razorwire, Soviet Soviet, Drink To Me e La Biblioteca Deserta, per l'appunto.
«Che dire, per me è stata un po' una sfida lavorare su un loro remix. È un genere che amo, ma allo stesso tempo è molto lontano dalle mie solite produzioni. Mi piace molto la loro musica e le loro chitarre! Sono molto contento del risultato finale!»
-Flowers Of Razorwire
Questo, invece, è Ever pride, ever power, ever peace uscito per la Faro Records.

SHAQ CONSIGLIA ANCHE: