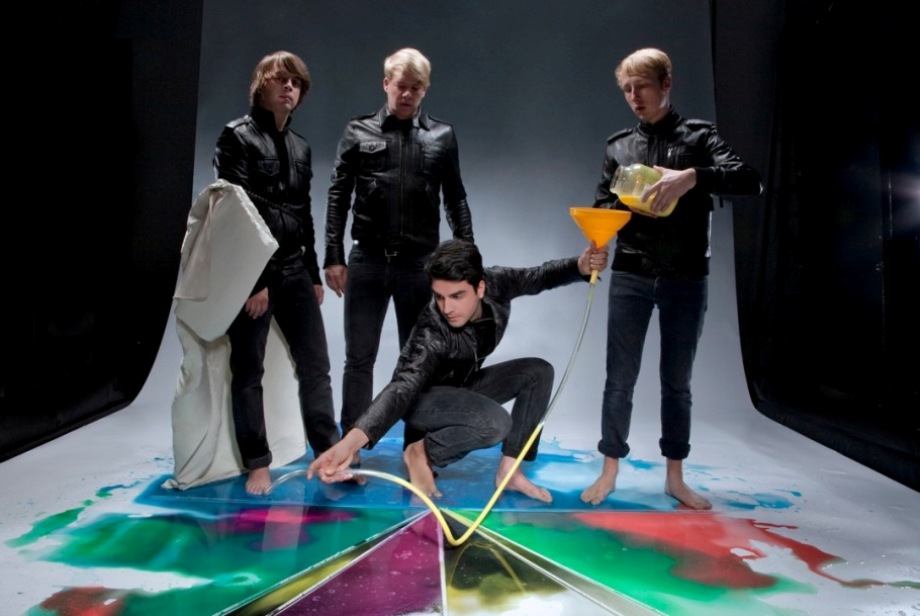 Le domande secche di oggi sono per i Goose.

1) Hi, introduce yourself to our followers
Hi Friends! We are GOOSE, we are here to entertain you in the next couple of years! We will rock our synthesizers for you, make you dance and make you scream! We collected 10 tracks on our new album SYNRISE that we are really proud of, we hope you like it too!
2) How did you come up with the name "Goose"?
Simple, we all liked Top Gun when we grew up … so you can guess right?
3) How do you describe your sound and its evolution from the very beginning
till now?
We started out as a rock band, and that is how we learned to play together as a band. Although the instruments might have changed through the years, the dynamic stayed the same. No matter if we play guitar or synth, there is something unique about what we do with the four of us.
In a way we are in constant evolution. With every album we challenge ourselves and we try to get the best out of us!
4) Are there any musicians who inspire you?
Yeah from Bach Organ music to Daft Punk.
5) You used to dj after the live show at afterparties. What kind of music
do you play?
Mainly music that inspired us in one-way or an other. It could be the new Cassius release or 16 bit, Devo, Belgian New Beat classics ;)
6) Have you got plans for the next future?
Tour, produce, Tour, release, Tour, …
7) We've finished. Greets the followers in your preferred language and
recommend us a song.
Hallo iedereen! Luister naar Dreamer – Supertramp